Our Management Team
We are very pleased to welcome you to our Ravindra Bharathi public School. Our School accepts students from Pre Kg to 10th class. At RBPS we believe education transforms lives, and that transformed people can make a difference in their societies and in the world. We are confident that RBPS offers the finest education in and around Vijayawada, and is the obvious choice for nurturing your child to succeed at the very highest levels. For your peace of mind, we encourage you to ask as many questions as you like, and take as much time as you need in order to evaluate our school. We are ready to assist you with any questions you may have about RBPS. Our school is exceptionally unique in that our two core fundamental guiding principles are: fostering individual ability and developing the whole child in a warm, caring and safe environment. We offer the digital class rooms from Pre Kindergarten to 10th class and IIT foundation classes from 6th to 10th classes. (we look forward to welcoming you into our school family in the very near future.)
Meet our key administrators
Mr V. VENKATESWARA RAO CHAIRPERSON & CORRESPONDENT
Since 1983, Vijayawada's Ravindra Bharathi School has served as a laboratory of innovation to improve child education. Through a multifaceted approach to school reform, we have driven achievements gains for tens of thousand of students. Through innovative, value based program, we help prepare and support every child in school.
Board Of Directors
Mrs V. VIJAYA LAKSHMI
Our network of 26 branches serves nearly 20,000 students annually with the vision of high achievements and personalized learning environments, in which teachers know their students' needs. Our students represent our hopes and dreams.
Mr V. VAMSI KRISHNA
Today's youth are leaders and team builders of tomorrow. We put in our utmost efforts to groom them to face the challenges boldly that await them in the future. We therefore involve them in sports and games, various activities like quiz competitions, seminars and science expos.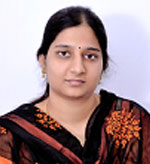 Mrs V.SHANTHI
Strong schools need effective teachers and leaders capable of meeting the academic and developmental needs of their students. Hence, a research wing is established. Our teachers are thoroughly updated by this wing in the latest methods and the diligent use of them.